YOKE The Salon is a creative, forward-thinking hairdressers in Plymouth. At YOKE, we have created a happy and holistic salon, where our focus is on nurturing and growing a community of like-minded people, alongside producing uncompromisingly good hair for our clients.
After spending a few years living and working in Australia, we returned to Plymouth with the aim of establishing a salon where not only would we want to work ourselves, but where other creative, ambitious stylists in the city would want to show off their skills. We opened our doors in 2018, quickly establishing an excellent reputation in the region and beyond. Our most recent accolade was being named in the Telegraph's Top 50 Salons in the UK. Based in the historic and beautiful setting of Plymouth's Royal William Yard, YOKE is an ethical, environmentally aware salon, with a focus on sustainability and using eco friendly products. We recycle and reduce our energy consumption as much as we can.
We are proud to be based in Plymouth and to be part of the city's flourishing creative scene. We love to use our platform to not only raise up our awesome team, but to hook up with other insanely talented creatives in the city. From opening our doors to pop-up shops for new indie businesses, to Yoga sessions, Women's retreats, curating photoshoots for local brands and hosting creative launches, we thrive on connecting and celebrating talent in our cool little city by the sea.
We are also dedicated to nurturing the impressive talent of our creative team. With our guidance and support, our stylists enter international competitions, are selected as ambassadors and educators for internationally renowned brands including L'Oreal, Eleven and GHD, and work on editorial and fashion shows and shoots for regional and national publications.
Steve
A precision cutting specialist, Steve has over 17 years of experience in the industry at some of the UK's top salons. In 2016 Steve and his wife and business partner Jo relocated to Sydney, Australia and spent two years working in one of the city's most exclusive hair salons. Steve's wealth of experience includes Oribe Atelier session styling and cutting, securing national finalist spots in the L'Oreal Colour Trophy competition in 2001 and 2005, excelling in advanced cutting and colouring courses with world-leading brands including L'Oreal, Wella, Kevin Murphy and Keune. His training included courses delivered by top industry professionals including Eugene Souleiman, Rudi Lewis, Adee Phelan, Trevor Sorbie, the Vidal Sassoon art team, Cobella and Charles Worthington.
Jo
Jo is a Balayage and blonde specialist, with over 15 years of experience in the industry, both in salon and on set for fashion editorials, hair competitions, and catwalk shows. Starting her career at Toni & Guy Cheltenham in 2002, Jo has worked alongside some of the top hairdressers and art teams in the world, for numerous productions and competitions including London and Sydney Fashion Weeks and British Hairdresser of the Year. Over the course of her career, Jo has attended numerous advanced cutting, colouring and session styling courses with prestigious art teams and celebrity stylists, including: Errol Douglas, Charles Worthington, Lee Stafford, Sean Hanna, Anthony and Sacha Mascolo, Trevor Sorbie, Eugene Souleiman, Zoe Irwin, Rudi Lewis and Patrick Cameron. A skilled colourist, Jo qualified as a L'Oreal Colour Specialist in 2016. She has also been selected as a prestigious L'Oreal ID artist 2018-2019, representing the brand across the UK and attending amazing events across Europe.
James
James has been in the industry for over 10 years and loves inspiring clients with his creative skills. As a stylist James has attended many workshops and courses across the UK, most recently Colour Education course hosted by Sophia Hilton, the genius behind 'Not Another Salon'. James also holds a highly coveted Creative Cutting Diploma from the one & only Vidal Sassoon and is fast becoming a fantastic session stylist and key member of the squad. Most recently James became a ghd Brand Warrior 2019, which means he will be working with the ghd art team and teaching new trends to other stylists in the South West! Which is a pretty big deal for someone in the South West!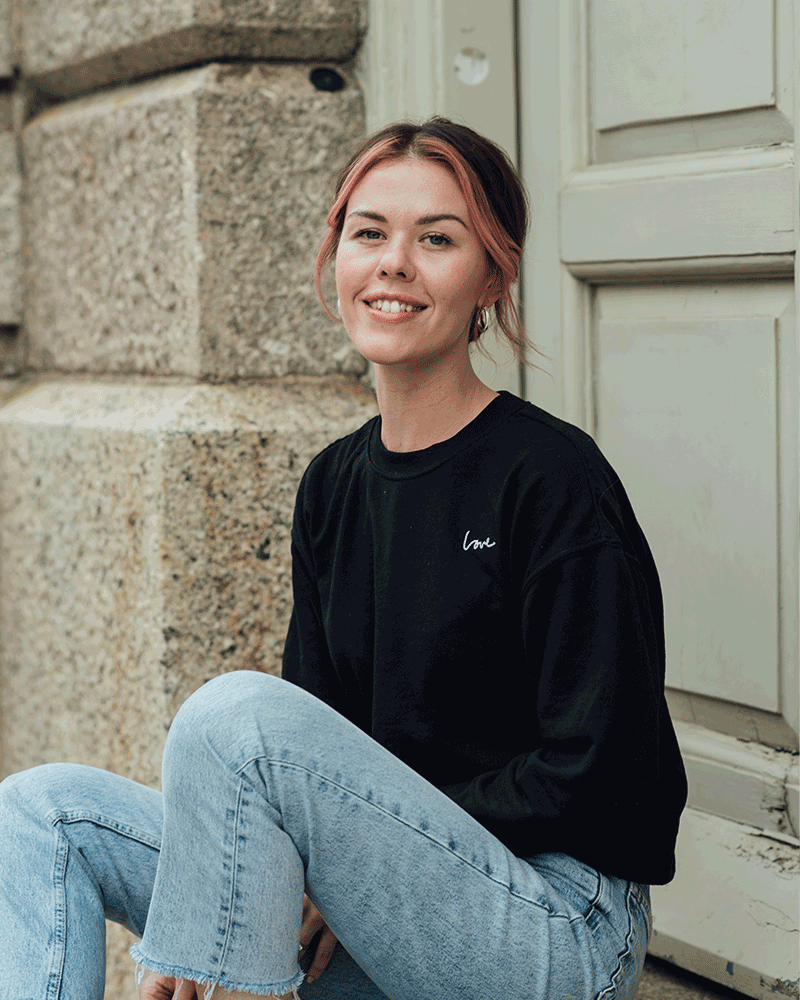 LEIGH-ANNE
Leigh-Anne has been in the industry for just over six years and has completed a huge range of national courses and masterclasses… From a 6 week session styling course at Kevin Murphy, to styling and colour training with Wella. Most recently like James and Jo, Leigh-Anne attended Sophia Hilton's Freehand Balayage course at Not Another Salon, London. Although a newbie to YOKE, Steve and Jo have both worked with Leigh-Anne in the past and could not be more stoked to have her working at YOKE and helping her develop within the industry she loves. As an exceptional and meticulous colourist and insanely good stylist Leigh-Anne has quite the following, so make sure you book in for a consultation soon!
Katie
Katie, began her career at the age of 16 whilst living in Perth, Australia, giving her a unique start to the industry. Whilst in Perth Katie trained with L'Oreal and undertook many of there training courses and competitions including L'Oreal Colour Trophy Australia. Most notably Katie's creative talent won her 1st place in the prestigious Intercoiffure photographic competition Australia & New Zealand. Alongside this she also worked as part of the backstage session team at Perth Fashion week 4 years in a row. Much like Jo and Steve, Katies experience in OZ means she is an expert in all things blonde in particular hand painting hair & balyage. As an all rounder Katie excels in all aspects of hairdressing and prides herself in beautiful finishes and relaxed boho hairups and we literally cannot wait to help her develop her career in the industry.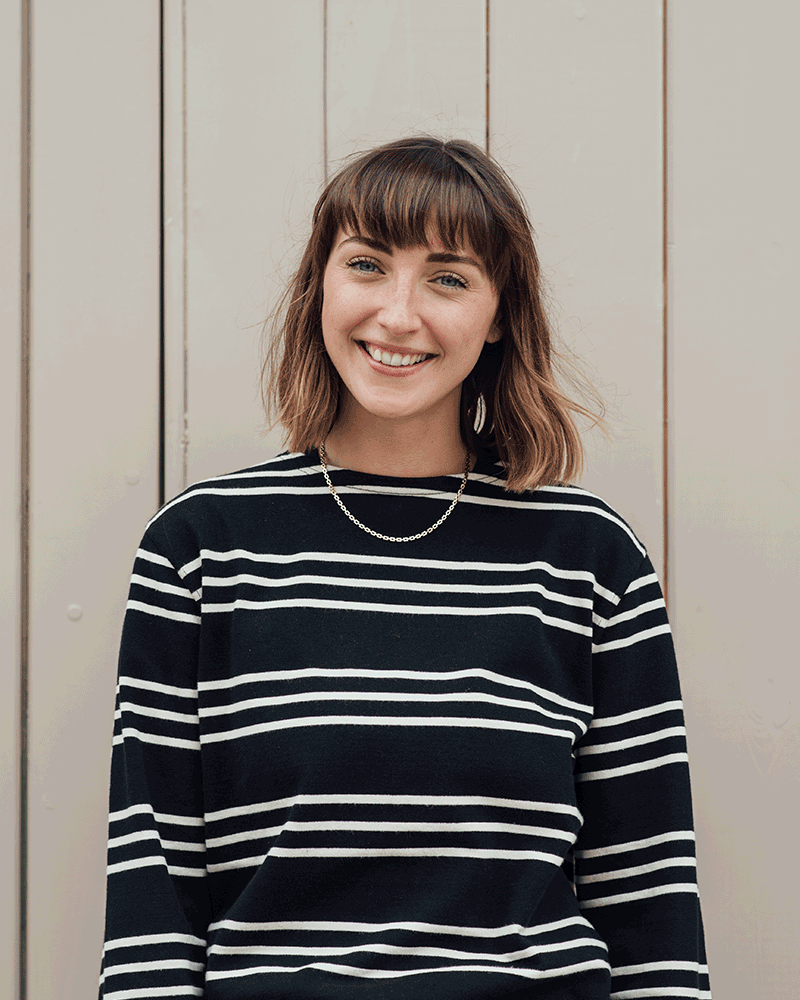 NINA
Lucky for us Nina decided to take a change in her career direction and joined YOKE as an apprentice. Nina is incredibly creative with BA(hons) in Photography and background in fashion retail, making her an amazing addition to the team and the queen of customer service! As an apprentice Nina will be taking bookings for models, so if you have a little more time on your hands and are interested in Model evenings we'd love to hear from you.
Erin
Where to start?... having been managed by Erin in the past Steve & Jo are completely stoked to have her as team manager at YOKE. Erin started her career at the age of 13 as a Saturday girl and having been qualified for over 15 years she is an absolute wealth of knowledge and skill. As well as a plethora of industry and management qualifications Erin is also a Wella Master Colour Expert making her and Jo two of the most qualified colourists in the entire South West. Not a stranger to working creatively Erin has achieved finalist level at the Wella Trendvision competition twice and has had her work published on numerous occasions. Erin has also trained with some of the top industry professionals including Patrick Cameron, Darren Ambrose and the Sanrizz Art team.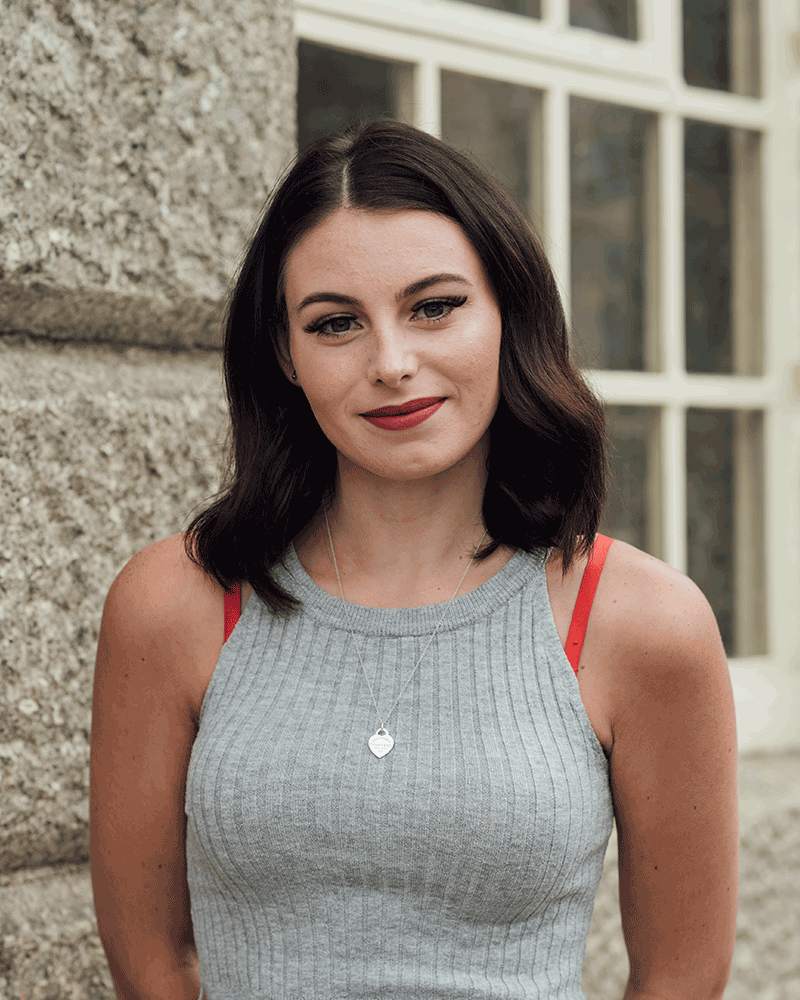 JORDAN
Jordan is our incredibly gifted junior stylist at YOKE and although one of the youngest in the salon her talent and eye for detail has blown the team away. Having completed her NVQ 2 & 3 alongside her training at Toni & Guy (much like Jo's start in the industry) Jordan has also completed numerous creative courses and her all important L'Oreal Colour Keys. This makes her a very competent and confident colourist and stylist at YOKE. Creatively Jordan is already excelling having won Toni & Guys Junior of the year in the south west and competing in the National Grand Final at the end of this year, which we are delighted to support her with.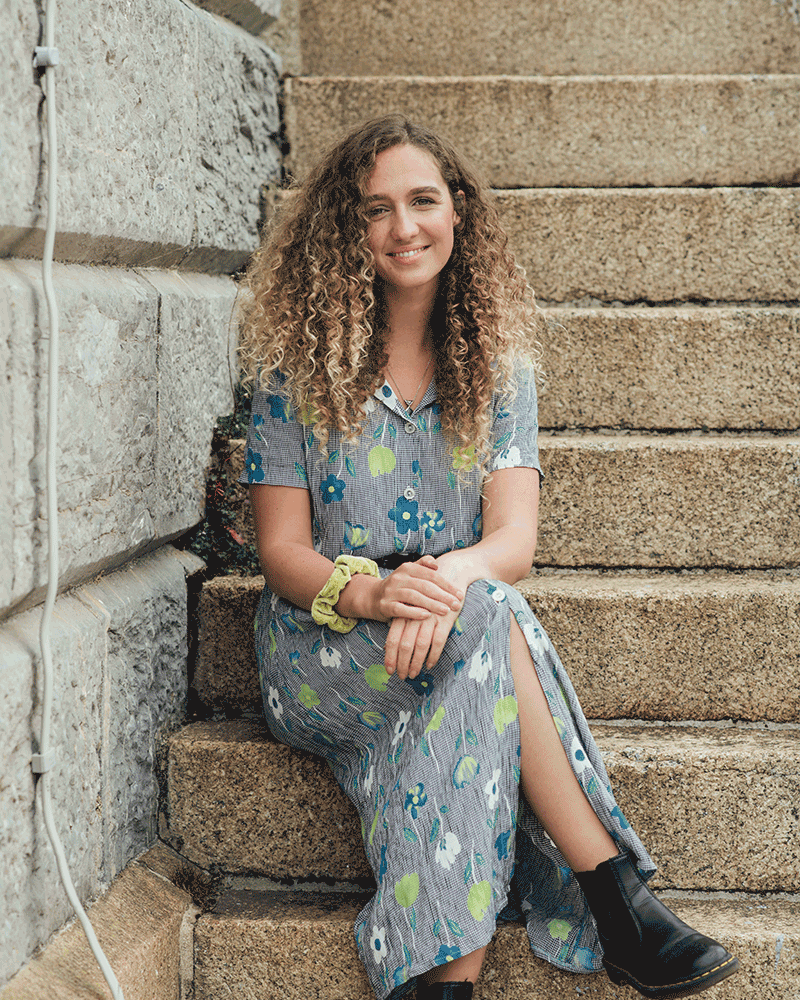 Amelia
Our newest stylist Amelia is currently on our Emerging stylist band, although she is the least experienced of our team she has an eye for detail and her work is utterly flawless. We have merely placed Amelia on this band as she builds her confidence and gets to grips with some additional creative training at YOKE. As a client of Amelia's you will still receive the entire YOKE experience and Anelia's expertise during your visit. Whilst working as a self employed stylist in the city Amelia's dedication to her career led her to investing in her own training, taking part in several courses across the UK. As a member to our team she has completed her L'Oreal Colour Keys 1 & 2. With the most beautiful curls of her own, Amelia is developing her skills as a curly hair specialist so if you want to embrace your natural texture she has all the best tips and tricks to get your curls looking amazing.
JAMIE
THIS GUY! After cutting his little brothers hair throughout lockdown and investing in a full barbers kit ,he was encouraged by his cousin Katie (also part of our team) to train as a hairdresser. Jamie rocked up to YOKE right at our busiest period and made our days run smoothly. Nothing is ever too much and he literally never stops smiling, so it feels like he's been with us since the very start. He arrived to us a trained sparky and with his natural talent for barbering it will not be long until he is on the salon floor cutting men's hair (as we certainly won't be holding him back). Like Nina, Jamie is taking on clients as models so he can continue to train as an apprentice at YOKE.